Black garlic in dark chocolate
Eating one piece of black garlic in chocolate will give you the same amount of health benefits as eating a clove of fresh garlic. However, you won't taste the flavour of fresh garlic. It is not only a great snack, but also a product rich in nutrients essential for the human body. It goes very well with coffee.
Ingredients: black garlic, cocoa, sugar, cocoa butter, emulsifier - soy lecithin E322. May contain traces of milk.
Keep in dry and cool place (18±3) C.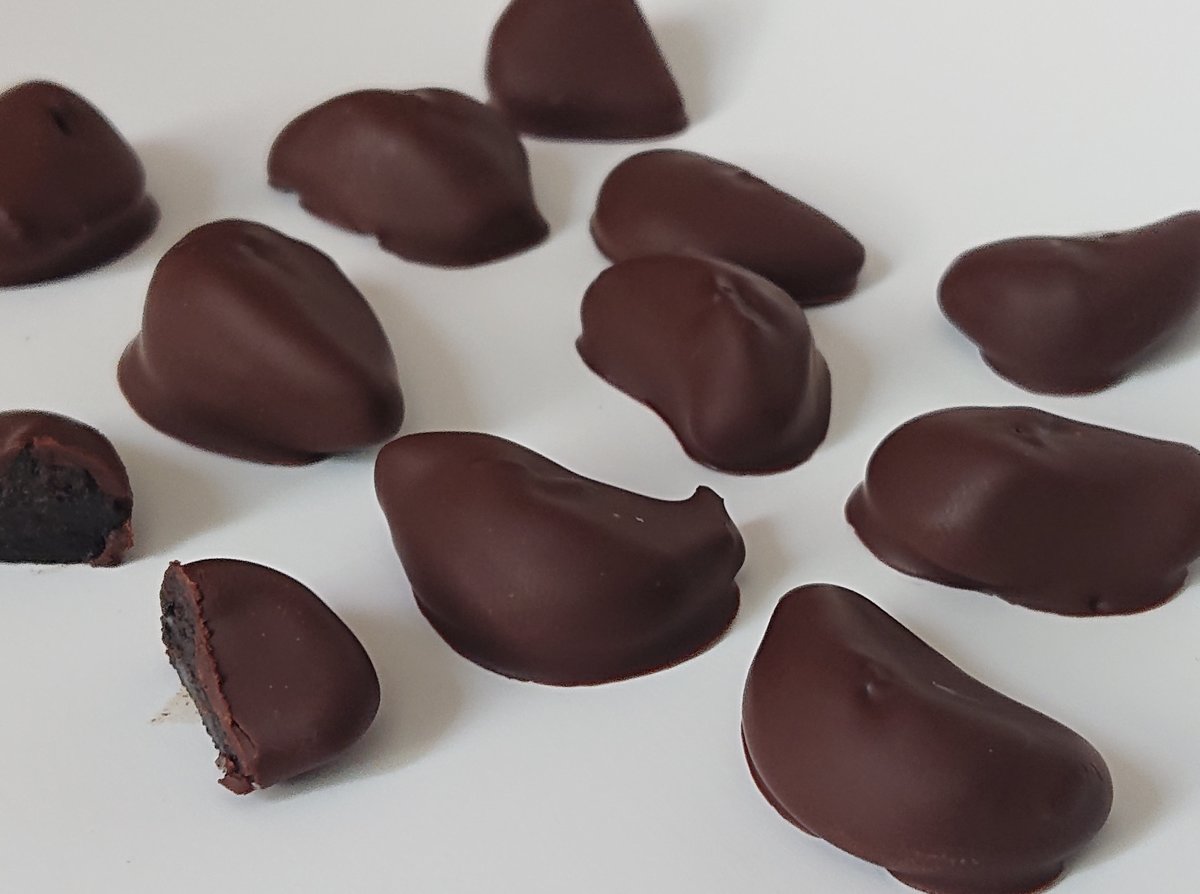 Energy value of product in 100 g: (kJ/kcal) 1730/413,
fat 13 g (of wich saturated fatty acids 4,4 g),
carbohydrates 50,6 g (of wich sugars 27,1 g),
protein: 9,4 g,
salt: 0,02 g.
Netto weight: 100 g.