Black garlic paste
Black garlic paste is a 100% natural product, a homogeneous mass of crushed black garlic. Ready to use. Spread it on sandwiches, add it to soups, sauces, hummus. A great extra for snacks.
Ingredients: black garlic.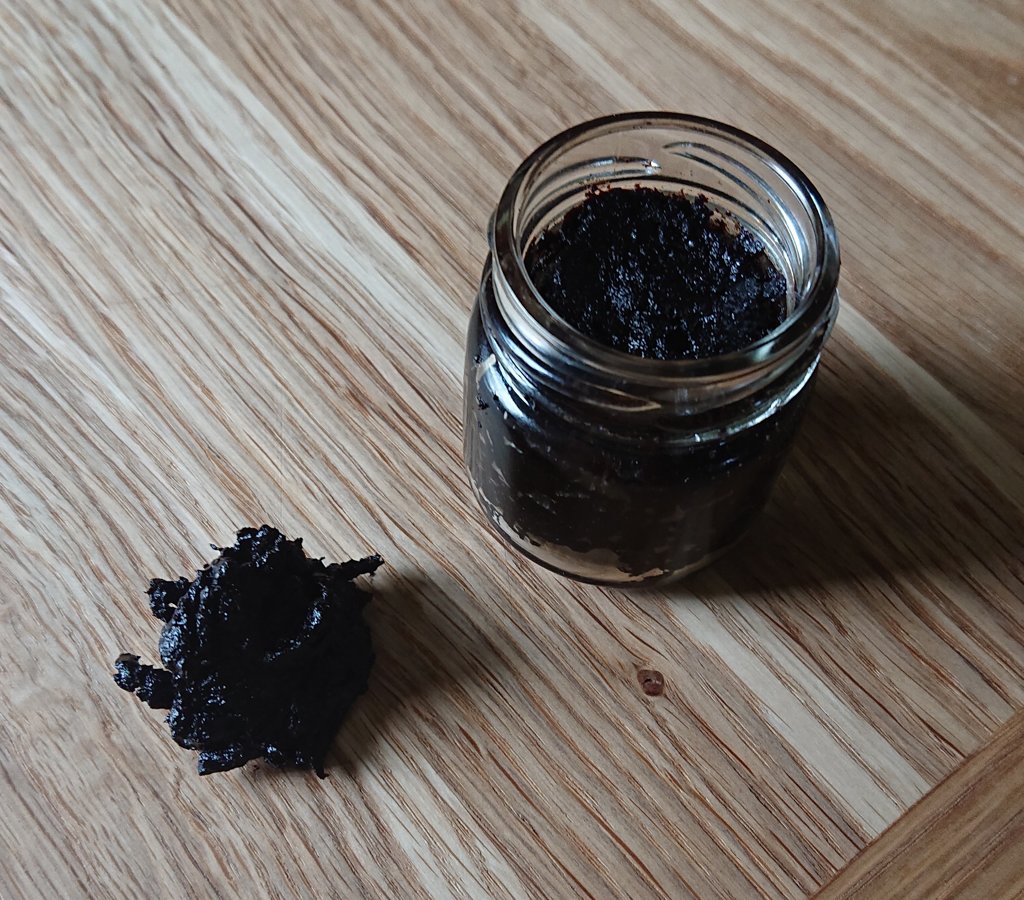 Storage: 0...+6 Co
Energy value of product in 100 g: (kJ/kcal) 916/219,
fat 5 g (of wich saturated fatty acids 2,4 g),
carbohydrates 37 g (of wich sugars 20 g),
protein: 12 g,
salt: 0,02 g.
Netto weight: 80 g.